By PETER O'DONOHUE |January 14, 2021 at 11:31 a.m.
FORT BRAGG — There's a new neighbor in Fort Bragg and she has a fascinating story to tell. Hers is a tale of high seas adventure, untimely death, scientific discovery and eventual resurrection — of a sort. It's a story told not just through words, but also through the subject's bones.
The bearer of this tale is not a person at all, but a Pacific White-Sided Dolphin, whose beautifully articulated skeleton is now available for viewing in the window of the Noyo Center for Marine Science's Discovery Center, 338 N. Main St.
There's a history behind her arrival at the Discovery Center, and it began with her birth somewhere off the coast of California less than a decade ago. While these astonishingly acrobatic dolphins can live up to 40 years, enjoying a playful and highly social existence in the midst of pod-mates numbering in the dozens or even hundreds, it was the fate of our girl to die at an early age — probably less than two years old. Shortly thereafter, in April 2015, she washed up on Ten Mile Beach (near Ward Avenue) where her carcass was recovered by Noyo Center collections manager Richard Millis.
The next step in the little dolphin's saga was a journey to the Marine Mammal Center in Sausalito for a necropsy, where she tested positive for brucellosis — a disease that commonly infects land mammals such as cattle, sheep and dogs — but which in recent decades has begun infecting and killing marine mammals. The dolphin was then forwarded to the California Academy of Sciences for further study, before returning to the Noyo Center in 2018 for cleaning and articulation. The newly-articulated skeleton will remain in the Noyo Center's impressive and growing permanent collection of marine mammals.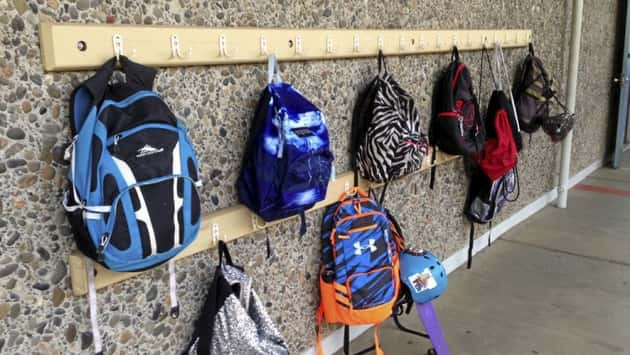 Let it be noted, the process of transforming a decaying beach carcass into a beautifully mounted exhibit is a complex one, especially when disease is involved. In the little dolphin's case, it began with a two-year cleaning under the careful supervision of Millis until the carcass was reduced to a collection of clean bones. And then the real magic began — turning the pile of bones into a specimen so lifelike, it practically swims.
The star of this second part of the dolphin story is Heather Brogan-Gealey, a local Noyo Center intern who first began learning the fine art of skeleton articulation while helping build the Noyo Center's two sea lion skeletons, and then the Orca skeleton in 2017. Heather continued to hone those skills as an intern on various Noyo Center projects prior to her graduation from Mendocino High School in 2020.
This year, Brogan-Gealey is a freshman at the University of British Columbia, but, because of COVID, is doing her course work on-line and from home rather than in Vancouver.
Inspired, in part, by her experience as a Noyo Center intern, Brogan-Gealey has enrolled in UBC's School of Architecture and Landscape Architecture and hopes one day to develop environmentally-positive community spaces like the Noyo Center's future facility on the Noyo Headlands.
Brogan-Gealey asked to take on the challenge and take the lead in completing the articulation of the dolphin skeleton, a project she began before graduating Mendocino High School as part of her senior project. Working under the supervision of Millis and Noyo Center Marine Mammal Stranding Coordinator, Sarah Grimes, Brogan-Gealey devoted over a hundred hours to determining the proper alignment of each bone and then articulating them into a scientifically accurate and visually harmonious whole.
Particularly difficult, she said, was determining the correct placement of each of the dolphin's 126 teeth. The teeth had been pushed out of their sockets by insect larvae during the cleaning process and — although they look much alike — scientific accuracy demanded that each tooth be returned to its correct location. Also intriguing was the task of restoring the animal's spine, a job which she accomplished with the help of MHS teacher, Emily Inwood.
After Brogan-Gealey's senior year was impacted by the pandemic and the project couldn't be completed safely by graduation, the work was accomplished in the Discovery Center's maker's space, following strict, COVID-19 guidelines of masking and social distancing.
Fostering a love of science and the environment among area youth is a principal Noyo Center goal. When asked about her five years as a Noyo Center intern, Brogan-Gealey described it as life-changing.
The experience, she said, opened her eyes to all the interesting and beautiful things going on in the world while giving her a wonderful opportunity to do hands-on work with valuable specimens in an area where her interests in art, science and math nicely intersect. Brogan-Gealey said she expects to use these skills in her university studies and subsequent career.
If you are interested in becoming a Noyo Center member to support work like this, now's the time during the spring membership drive. Check the Center's website at www.noyocenter.org and learn more. And don't forget to come by the Discovery Center ("Where science meets art") and greet the new neighbor — she's extraordinary.
Pete O'Donohue is on the board of the Noyo Center.